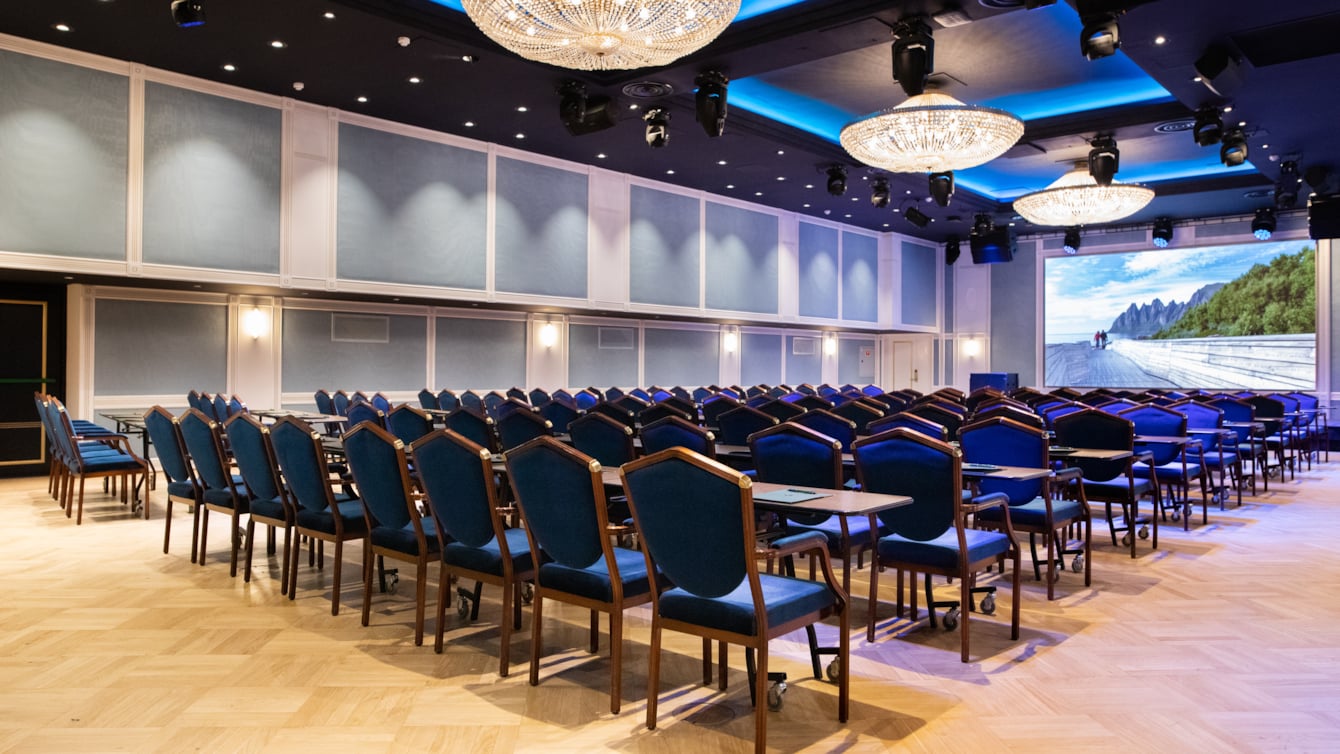 Table layout
If the venue is used as a cinema auditorium with no tables, it offers a 200-person capacity. A classroom layout with tables delivers a 150-person capacity. If tables are positioned in a horseshoe, there is capacity for 64 people while the use of round tables in a banqueting layout delivers a 120-person capacity. If using a boardroom table, there is capacity for 40 people.
Serving
All meeting and conference guests are served the delicious lunch of the day prepared by Bristol's fantastic chefs. Additionally, you receive an energy boost both in the morning and afternoon. We serve top quality fruit and snacks in the foyer. If you would like more than this, we offer a separate menu that you can also order from.
Technical equipment
The venue was renovated in 2018 and is equipped with a large LED screen, a first class sound system and a brand new ventilation system. You have access to WiFi, projector and a flip chart, and there are several power points distributed in floor boxes across the parquet floor. The three chandeliers suspended from the ceiling can be raised and lowered.