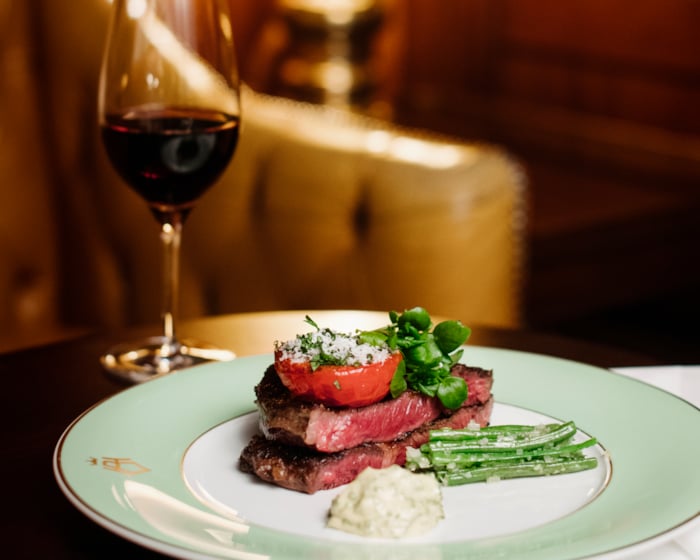 Classic wines
The Bristol Grill has an exquisite range of classic wines, with our Champagne selection as the jewel in the crown. Luxurious R de Ruinart Brut is one of the regulars amongst our bubblies.
The best from the grill
We love our charcoal grill, and serve grilled elements in every course. We're renowned for experimenting with the grill concept, without ever losing touch with the classic meal.
Sustainability in focus
Hotel Bristol is a certified 'Environmental Lighthouse'. We exclusively use organic ingredients in the restaurant, and work tirelessly to reduce food waste. We always use the entire ingredient – nothing goes to waste.
The personal touch
We try our best to customise a meal to your needs, whether that involves special diets or catering for allergies. Contact us a couple of days in advance, and we take care of the rest.
Carefully selected seasonal ingredients
We always make use of the highest quality ingredients. And ideally, from local sources. That's why we always adapt our menus to the season.
Indoor parking
The Bristol garage is open to both staying and dining guests.
For the special occasions
Ever since Bristol Grill opened in 1924, big and small celebrations have taken place. We offer a special set menu for groups of six people or more.