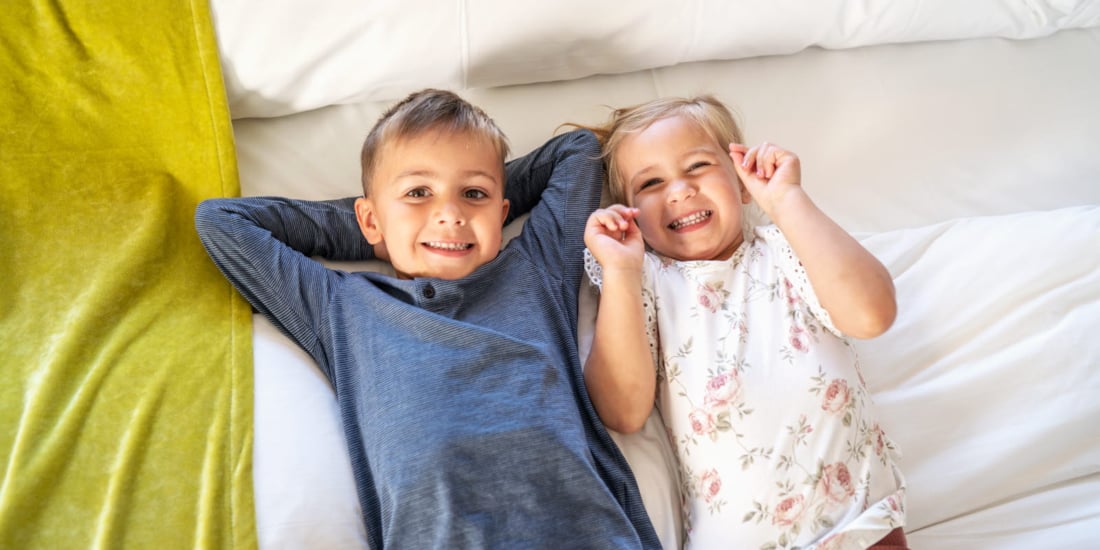 The family offer applies to connecting rooms, where you get a second room for only NOK 995 per night.
At Hotel Bristol, everyday luxury awaits both young and old. The hotel has a beautiful and historic atmosphere, while at the same time offering high ceilings. This is therefore the perfect choice for those who want a cosy oasis on their Oslo trip – whether you are travelling with children or grandchildren.
If you are travelling as a family, we recommend booking our spacious connecting rooms, which are joined by an open door in between. This gives you the opportunity to stay together and with extra space for the whole family – and you get a second room at a lower price.
Pancakes for breakfast and the world's best cocoa
You may have heard rumours about Bristol's hot chocolate? The cocoa served in the beautiful Vinterhaven has been voted the best in Oslo several times, and it is a favourite among both young and old alike. It is made with real Belgian chocolate and is of course served with a good dollop of cream.
In the room you have free internet and great beds with extra fluffy duvets and pillows. (And little ones are of course allowed to jump on the bed!) With connecting rooms, it is also possible for the adults to close the door and retreat back to their own room when the children are sleeping soundly.
Included in the price is of course a great breakfast, either in the restaurant or delivered to the room, where freshly made pancakes, smoothies and eggs and bacon are favourites with the littlest ones. And maybe it's a bit extra special for children or grandchildren to join in the English tradition of having Afternoon Tea?

Discover Oslo
The capital also offers plenty of fun activities and interesting attractions for both young and old alike.
How about swinging on the zipline in Holmenkollen, eating food from all corners of the world at Oslo Street Food or seeing a great musical? Or perhaps you want to wave to the King at the Palace, take a ferry out to the islands, say hello to lizards and turtles in the Oslo Reptilpark or learn something new at the Technical Museum?
If you check in at Hotel Bristol, which is centrally located on Karl Johan's side street, you have most things close by. It is also only six minutes walk to both the train station and the underground at the Nationaltheatret, while the bus and tram stop almost right outside the door.
Details of the package
Overnight stay
Our spacious connecting rooms, which are shared with an open door in between. Then you have the opportunity to live together and with extra good space for the whole family.
Gym
Regardless of what time of day you prefer to train, we keep the training room open for you.
Tasty breakfast
Compose your dream breakfast and enjoy everything from crispy bacon and pancakes to muesli and salads from our inviting breakfast buffet.
The offer is valid all days of the year and applies to two adults and two children up to 17 years
Limited number of rooms available
The offer cannot be combined with other offers and gift cards
The offer cannot be booked online
Free rebooking and cancellation until 4 p.m. local time on the day of arrival
For more information and to book, please contact us at